Dental Place of Plano is a family owned and operated practice with two highly skilled and dedicated doctors, Doctor Daniel Juma and Doctor Jeffrey He. They are supported by a friendly, experienced and professional team, with a mission to provide our patients with consistent care of the highest quality. Patients can therefore expect to always have the personal attention of their doctor who is committed to being a trusted partner in their pursuit of great health and an amazing smile. Doctor Daniel Juma and Doctor Jeffrey He both endeavor to spend ample time with each patient to ensure that all treatment needs are met and concerns addressed to the best of their ability.
At Dental Place of Plano, it is our objective to offer an exceptional patient experience by offering flexible hours of operation, a variety of financial alternatives, innovative treatment options using the latest technology in order to provide personalized, pain free comprehensive dental care for the entire family while creating uniquely beautiful smiles that last!
Our Board Certified doctors are ADA recognized practitioners in General dentistry, with Dr Juma focusing on  Oral Implantology. Dental Place of Plano  provides a full range of Whole Health Dental treatment including cosmetic and restorative dentistry, airway management, orthodontics, surgical procedures such as dental implant placement, removal of wisdom teeth, bone grafting, and periodontal surgery. Dr Juma and Dr He  are  recognized as leaders in the profession, involved in researching innovative techniques, educating colleagues, and serving in prominent positions in various professional associations including the Academy of General Dentistry, the International Congress of Oral Implantology, Clear Correct Board Mentor, Fastbraces Master Provider.
As one of the premier dental implant practices in the DFW Metroplex, Dr Daniel Juma and Dr Jeffrey He have extensive experience providing general dentistry and surgical dental implant procedures, including advanced techniques in Cosmetic and Restorative dentistry , Clear aligner Orthodontic treatement , bone grafting and complex implant reconstruction. Our doctors here at Dental Place of Plano are highly regarded for their expertise in this highly technical field.
Dental Place of Plano is conveniently located minutes from downtown Dallas and the surrounding cities of Frisco, Mckinney, Allen, Richardson,  Murphy and Carrolton. We are located at the intersection of Park and Coit road. Our modern practice has been renovated to include  state-of-the-art imaging, monitoring  and surgical equipment designed to provide a safe and comfortable environment for our patients.
Our updated practice features the latest innovative technology, including digital impressions and digital radiography. To support a higher level of patient care, we use 3D Cone Beam imaging, which provides three-dimensional and cross-sectional views of the head and neck. This allows Dr Juma ad Dr He to see all  aspects of the anatomy that cannot be adequately viewed with conventional dental x-rays.
Jasmin CaballeroFinance Manager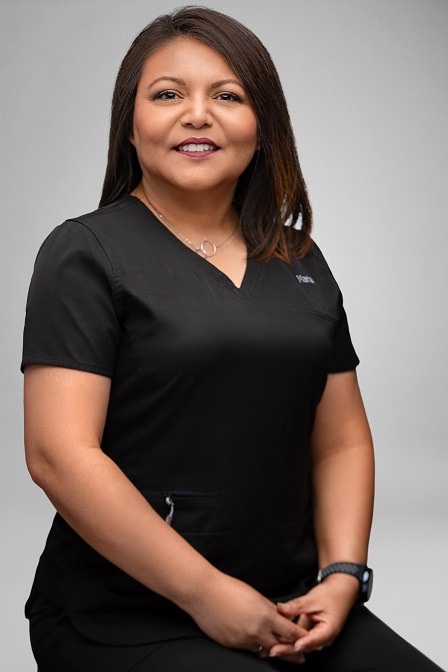 Maria TorresOffice Manager